Articles that can provide insight and add to your decision making strategies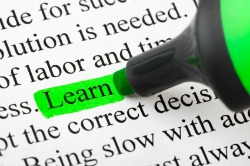 All decisions are not created equal. The value and complexity of decisions can vary widely, providing significant opportunity for mistakes. Add in differences in personality and style, and it becomes clear that having multiple decision making strategies readily available can increase personal and group effectiveness.
Following are some of our popular articles from our Connected Decisions newsletter that can help address a broader range of decision environments.
Common decision traps, errors, and mistakes
There are a number of errors and traps that often occur during the process of making decisions. These articles help you recognize these errors and identify solutions that can help prevent them, or minimize their impact.
Strategies, approaches, and special decision situations
Recognizing unique differences in the decision environment can point to the need for different strategies to achieve desired outcomes. These decision making articles suggest improvement opportunities that enable adaptability to specific circumstances.

Return from Decision Making Articles to Home