Decision Knowledge Center Software for Strategic Management
Adapt the business model template to achieve your business strategy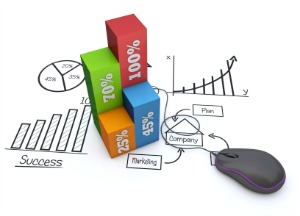 Our business model decision template provides the decisions that form the basis for any business plan. Starting a business, or evolving the business, requires new decisions to be made to meet strategic goals.
The business model template provided with DKC includes seventeen connected decisions that can be used to think through your business strategy. The decision network visualization makes it easy to navigate. Our strategic decision management software makes it easier to focus critical thought on high priority decisions.
Decision making software that aligns organizational decision making
Strategic alignment requires aligned decisions across the organization. The DKC business model template provides alignment by design, addressing:
Business identity decisions for Vision, Mission, Brand, Core Values, and Competitive Advantage
Core competency strategy including Strategic Partnerships, Supply Chain, and Process competencies
Value propositions with decisions for Product Portfolio, Service Portfolio, and Customer Experience
Target customer/segment with choices for Customer Relationship Strategy, Market Positioning, and Channel strategy
Connected and collaborative decision making software helps prevent the isolated choices that can cause strategies to fail.
Strategic management framework that helps manage change
DKC captures and connects decision information, overcoming memory and cognitive limits associated with complex decision making. Planning and execution of the business strategy is addressed with a single, integrated group decsion making solution. Because decisions are connected, it is easy to manage change as the strategy evolves. If you are ready for a solution that offers a "single version of the truth," then request a demo now.
Want to know more? Just click one of the buttons or call us at 1-224-795-7722.