About Us
Decision-Making-Solutions.com was created to bring the benefits of decision research to everyone. We take advantage of extensive research that has been developed over the last 40+ years in the area of decision making. Over the last 15+ years our specific focus on decision management enables our solutions to address all levels of complexity in decision making.
This unique approach of managing decisions builds on the concept of capturing knowledge within and between decision "containers". We start by constructing decisions with the basic elements: question, needs and desires, answer, justification, and consequences. We then employ the unique characteristics of a decision's information architecture to produce a knowledge structure which is simple, scalable, robust, and repeatable.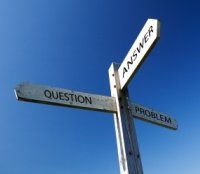 What's different?
Search engines tend to focus on the answers with no connection or context with the problem being solved or the question being asked. Decision-Making-Solutions has identified that no decision sits in isolation. Each decision is part of a larger structure of decisions. This then provides the context for the current decision.
The result: decision making tools and techniques that give you control over your decisions. See how these can be applied to personal, business, and consumer decision making. Join us as we change the way the world thinks about creating, storing, navigating, visualizing, and using knowledge, instead of just information. You will benefit from faster, more effective, and higher quality decisions in your personal and professional life...
Learn more about our vision and values
Vision & Mission
Our vision is to make a difference through managed decisions.
Core Values
Take a look at our core values to see who we are and how we do business.