Planning decision making - start the decision making process with this important step

The Frame step, planning decision making, requires that time be spent to define the purpose and scope of a decision. This involves being clear about how success is defined. If decision framing is done poorly, you could end up making the wrong decision.
Like any plan, decision framing does not ensure the outcome. However, without it, the probability of success is significantly reduced, and the likelihood increases that any learning from the decision making process will be flawed.
Decision making planning envisions the desired outcome and asks the questions needed to move toward the chosen solution. This is true for business as well as personal decisions. Similar to problem solving, certain framing questions help to clarify and further characterize the choice to be made.
Planning decision making - Frame preparation
Begin by establishing decision context with these process steps: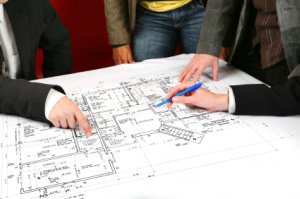 Explore the decision situation - Questions help identify the motivation, timing, people and emotions involved with the decision.
Determine the value of the decision - Decision value is used to estimate effort and expense that might be appropriate for choosing a solution.
Identify / confirm stakeholders - Identifying and involving stakeholders early increases commitment to a decision outcome.
Consider connected decisions and identify focusing decisions - Guiding requirements from focusing decisions will create alignment with previously made decisions.
Planning decision making - Defining success
The core of the Frame step is to define success, preferably before considering solution alternatives. Here are the steps: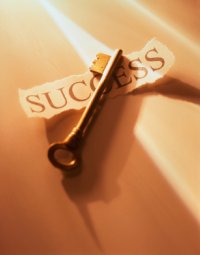 Identify guiding requirements - Guiding requirements from related decisions help create/confirm success criteria that result from previously made decisions.
Consider criteria categories and choose / define success criteria - Criteria should reflect the goals, objectives and values of the decision stakeholders. By considering criteria from different categories, you are more likely to identify the diversity of success criteria that will lead to a better decision. The categories are performance, schedule, cost, compliance, compatibility (or harmony), and consistency.
Fine tune success criteria - Rework criteria to ensure that guiding requirements from related decisions are appropriately addressed.
Confirm balance - Review balance of criteria across categories to avoid cognitive biases including framing effects (e.g., framing impacts people differently because of how they perceive losses and gains).
Prioritize the criteria - Set the weight of each criterion desire (or want) to reflect level of importance relative to other criteria.
Planning decision making - Preparing for evaluation
Decision framing concludes with setting up and managing tasks that support completing the process. Use these steps to complete decision planning:
Plan data gathering - Identify how and where you will acquire/capture the information needed to evaluate each criterion.
Map issues or concerns to relevant decisions - Issues can be very disruptive to the decision making process. Use our decision making model to map issues to the appropriate decision element.
Manage framing - Capture and manage the tasks needed to finish the Frame step and prepare for the next steps in the process (Innovate, Decide, and Manage).
Benefits of good decision framing
Planning decision making may well be the most important part of the decision making process. Framing effectively will avoid many decision traps and provide the following benefits:
Establishes realistic timing for the decision effort and prevents rushing to judgment
Considers the broader set of "open" connected decisions, then prioritizes and enables working on the most important one first
Identifies and prioritizes criteria for success of decision stakeholders before considering solutions alternatives
Helps reduce or eliminate destructive biases in the decision making process
Manages emotions and counters cognitive errors to improve a decision result
Reuses knowledge from previous decisions

Return from Planning Decision Making to Decision Making Process