Decision Knowledge Center Software for Talent Management
Use core competency decisions to gain competitive advantage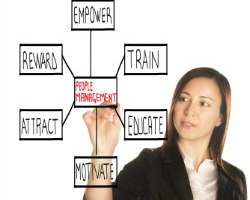 Talent management decisions can be some of the highest value decisions made in the business. This is reflected in both the value created by your people, as well as the cost to find, acquire, develop, and retain the people most needed to succeed.
Ensuring that people choices align and support the core competencies of the business can ensure long term sustainability and address the competitive pressures of a constantly changing marketplace. Our talent management decision template helps clarify the people and processes that are core to the business, and provides guidance to related decisions that help build, develop and extend those competencies.
Align people decisions to strategy with our decision making software
Decision Knowledge Center (DKC) software provides pre-defined template decisions for managing talent that are easily adapted to your business strategy. Take advantage of knowledge built into our pattern of decisions such as:
Choose:
Core competency strategy

Strategic Partners
Process competencies
Knowledge Management Strategy
Organizational core competencies

Talent acquisition approach
Retention strategy
Position specific competencies
Performance management strategy

Rewards & compensation strategy
Career development strategy
Recognition strategies
Connections between decisions make it easy to stay aligned to the business strategy. Provided criteria help balance the needs of the business with needs of the people that sustain the business.
DKC for talent management helps manage change
A fast changing competitive environment often requires changes in the core competencies needed to survive and grow. Our connected decision framework makes it easy to see and navigate the decisions that must be revised to enable these changes. Connections to business core values helps ensure that people values are maintained through challenging change environments.
Want to know more? Just click one of the buttons or call us at 1-224-795-7722.