Decision Knowledge Center Software Aligns Organizational Decision Making
Decision Knowledge Center software empowers leaders to unlock new value and increase organizational capability using a systematic and scalable decision making process. You achieve high quality, aligned decision making through knowledge reuse, focused visualizations, and results-oriented collaboration.
Decision Knowledge Center (DKC):
Accelerates organizational learning through strategic decision management
Provides a simple process that avoids common decision making mistakes
Enables true change management through a powerful Connected Decision™ model
---
Management solutions using DKC
Saves hours, days or weeks of work using expert knowledge already included in Decision Knowledge Center. Ask us about other templates that can accelerate your decision making.
---
DKC Benefits
Create clarity and transparency
Clarity increases when information is placed in context of the decision to be made. Templates provide reusable knowledge that accelerates cycles of learning while reducing information overload and improving decision quality. A "single version of the truth" increases transparency and the effectiveness of your data gathering efforts.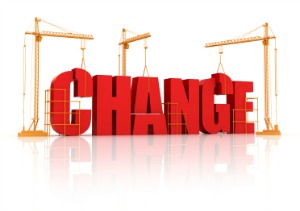 Accelerate making complex decisions and manage needed change
It is easier to make decisions when you can visualize the impacts. Visually navigate to the choices that must be aligned for your change efforts to be successful. Reinforce desired change with evidence that the goals and success factors from relevant decisions are being achieved.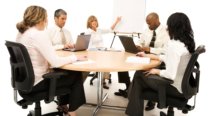 Encourage proactive collaboration
Built on a social enterprise platform, Decision Knowledge Center provides the environment and process you need to enlist talent from across the organization. Facilitated organizational decision making is easy, with a single place to manage sharing, communication, reports, and tasks associated with making complex decisions.

Prevent costly defects with scalable decision making software
Defects in decision making cost a business more than any other source of defects, and this expense is hidden and unmanaged. Decision Knowledge Center addresses this problem by providing a visualization and alignment solution using a connected decision framework.
Amplify the value of innovation
Innovation value increases when success is clearly defined and communicated. DKC's Connected Decision model helps you identify the decisions that increase innovation effectiveness. Motivation and learning accelerates as you provide the decision information and communication needed to respond positively to innovation and transformation initiatives.
Align decision making and manage over time
Managed decisions create decision alignment by design. A decision network provides a reusable pattern of choices that enable control and accountability for every aspect of the business. The decision framework is inherently a knowledge system that enables rapid cycles of learning and knowledge reuse.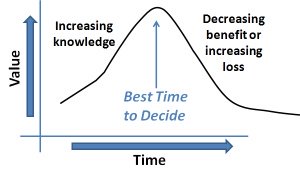 Eliminate wasted effort
Big decisions lead to big efforts. DKC provides the tools that support more successful decisions. Choosing to do the right things more often avoids the wasted effort of failed projects. When outcomes fail, decision records enable learning that can improve future results.
---
Key Features
Unique Connected Decision information model that helps identify where change is needed
Simple 4 step process with one click access

Capture and Prioritize Criteria that define decision success
Generate and Analyze Alternatives to enable new solutions
Clarify and Complete Evaluation with an edit-in-place decision evaluation matrix
Evaluate Risk and Advantage for key alternatives to improve possible outcomes

Manage and navigate from a single decision network visualization
Use and create templates that promote knowledge reuse
One-click to generate a comprehensive report for each decision
Multi-level contextual help that accelerates progress and learning
Built on the Salesforce Platform - Secure, scalable, cloud-based social platform that supports collaboration, customization, and integration
Decision Knowledge Center is built and made available directly on the Salesforce Platform. If you already use Enterprise, Unlimited or Developer versions of Salesforce®, your decision and customer data is easily integrated, but Salesforce is not required to use DKC. If you are an existing Salesforce user, the trial is available on the AppExchange.
$49 PER USER PER MONTH
(billed $588 annually)